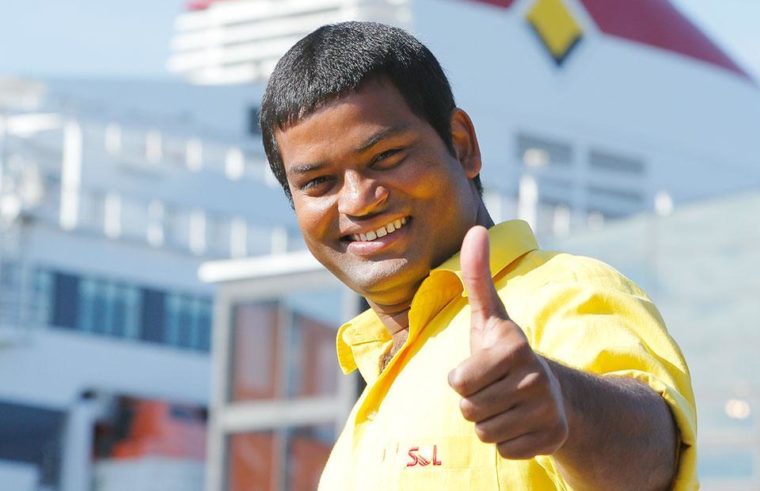 Attitude is what counts in work
Indian Yogeshwar Gona has a simple recipe for success and well-being at work. - When you like your work and always do your best, you get good results, says the good-natured Indian man who works for SOL as a team leader at Viking Line.
– The name Rao comes from my father's family wherein there are many people by that name, in slightly longer versions of it. Rao is quick to say, and easy for my Finnish colleagues to remember.
He works as a ship manager and group leader in the Viking Line terminal in Katajanokka.
From part-time employee to supervisor
Rao started working for SOL as soon as he arrived in Finland in 2006. At the time, the part-time job was a nice side income while studying paper technology. Since then, his work has shifted from part-time to full-time. His work feels meaningful to him and he thinks very highly of his employer.
It is as if the career path offered by SOL was designed for me.
– I aim to develop myself and always keep a sunny disposition, and I have got more responsibility, too. Currently, my Finnish studies are my main priority. Both me and my wife study the language in school.
Some days are busier than others also in cleaning boats.
– The right attitude matters especially on a busy day when everybody needs to do their best, Gona says and expresses his gratitude for good colleagues.
A total of 22 people work on his international cleaning team. English is the main working language, which Rao feels emphasises the importance of his Finnish studies.
– Lately, we have mostly cleaned the Viking Line Tallinn boats. We've been getting things done well and within the schedule, he says.
Finland is a great place to live
Rao says that he visits his home in India during every summer vacation. He would like to see his siblings and parents more often but staying in touch online also works well.
– We are in touch almost daily.
Rao feels Finland is a great place to live.
Here there is enough space for everybody and no traffic jams or pollution.